Since 1975, Scot Serve has been partnering with brand owners across the food and drinks industry both north and south of the border. We are proud of the longevity of many of these partnerships. However, we don't ever stand still and we are constantly innovating to keep our clients ahead of the game!
We are very proud of our independence and our reputation as one of the UK's leading food and drink sales consultancies.
Driving Distribution, Developing Sales may seem simple but it's a key aspect of the service we offer. With our years of experience we constantly innovate to ensure we offer solutions that add value to our clients businesses. This is why we have such long partnerships with many excellent brands.
We believe in representing our clients to the best of our ability and no matter the objective, we meet our KPI's every time. We don't believe in agreeing representation if we don't believe that we can achieve the results.
We specialise in being in the right place at the right time, we know our market – we have over 40 years of experience so we understand the business and where to do it! We track sell-out data and find the best route to the consumer by working with wholesalers and retailers on sell-through and implementing merchandising solutions to greater influence the consumer at the point of purchase. Scot Serve build your distribution and rate of sale to ensure long-term growth. We focus on customer planning both at a strategic and activity level and by creating a systematic, repeatable approach to make sure we achieve results.
Retail Development Team
You need a specialist who understands the retail trade and represents your brand to get the most bang for your buck? You've come to the right place.
Wholesale Account Management
You need a company who has relationships with all the major wholesalers in Scotland? You've found one.
Tactical Sales Campaigns
How do you drive sales from wholesaler to retail customer and then to consumer? You need
someone who understands the process. We'll make sure you get the results you need.
Product Demonstrations & Sampling
Getting this step of the supply chain process is critical to the success of any brand. We can devise a plan and implementation strategy.
Compliance Checks & Insight Reporting
We can advise or work with you to develop the right strategy and tactics to deploy your brand utilising our extensive knowledge of how the route to market works in Scotland.
The Scot Serve Difference
You need an agency who provides you with a bespoke or complete through the line sales service. Our USP is our experience, ensuring you always get a positive ROI.
Our approach has been to help brand owners realise the full potential of their food and drink brands for over 40 years. As a brand owner, you need to be confident that the people entrusted with building your brands are 100% focused on delivering your objectives. With Scot Serve, there is no conflict of interest with competing brands in our portfolio so we will never compromise your brand's integrity or values.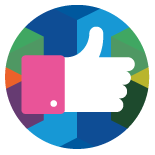 Gerry Fraser
@Senior Trading Manager, Batleys
Scot Serve's entry for Project Scotland really stood out and was a great example of how the company worked with FrieslandCampina UK to convince it that there was a case for specific support for the Scottish wholesale sector.
The campaign, called 'The Goodness of Milk' for Yazoo, led to an increase in both distribution and rate of sale for the brand. What is also impressive is the way Graeme Clark and his team worked in partnership with FrieslandCampina UK – as a result of the project, which involved direct communication, van sales and promotions, sales of Yazoo 1-litre in key wholesalers in Scotland have increased by 42%.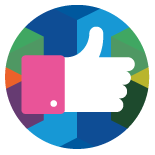 Paul Robinson
@Channel Director, Perfetti Van Melle
We started working with Scot Serve 10 years ago and the relationship has gone from strength to strength. One of the reasons it works so well for us is Scot Serve's flexibility – they've become a key resource in a regional location and are very much people-focused operation. We have also entrusted the team with our back office function so they handle all our admin, management reports and payroll – all helping to make our business more cost-effective.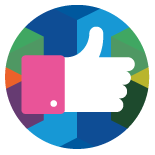 Gerry Fraser
@Senior Trading Manager, Batleys
At Quorn Foods we wanted to develop and scale our business in the Wholesale and Convenience channel. We chose Scotserve as our strategic partner due to their experience and proven track-record in growing brands in this sector. From the outset, their professional, flexible and entrepreneurial approach has enabled us to grow distribution, reach and brand presence.
This flexibility enabled us to amend & update the plan as we progressed. This approach has been fundamental in ensuring we could react quickly to customer feedback and evolving trends, in an incredibly competitive trading environment. Scotserve listened to our business requirements and developed a tailor-made package and scalable strategy, to enable us drive a core range of healthy, Meat-Free products across the Scottish Convenience sector.
We have seen unprecedented success within the channel, with significant distribution & sales increases year-on-year, culminating in a win at the 2018 Scottish Wholesale Association Achievers Awards in the "Project Scotland" category.
This was in recognition of our launch into Independent Convenience.
I would highly recommend Scotserve to any brand-owner looking to increase resource or visibility within the UK market.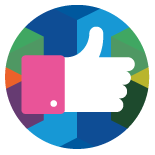 Stuart Harrison
@Senior Grocery Buyer, JW Filshill
It's a real pleasure dealing with Scot Serve because when they say they deliver, you can get on with your business in the knowledge that they will do just that. I find the company's approach refreshing because Graeme Clark's ideas are always very simple yet effective. With the Yazoo campaign, for example, the uplift in our sales was phenomenal. Scot Serve are successful because they understand Scottish marketplace and are out there getting to know wholesalers like JW Filshill. The relationships they have makes doing business easier and highlights the value in brands providing tailored support for Scotland which is a huge step in the right direction.
Look No Further. Your Brand Is In Safe Hands
If you are interested in working together, send us an inquiry and we will get back to you as soon as we can!